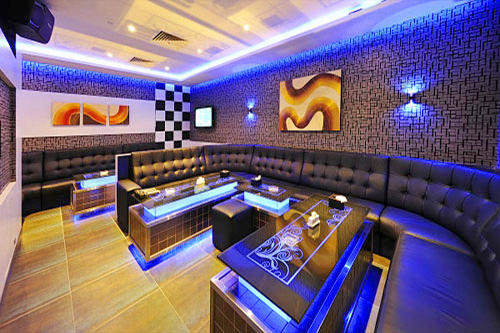 ---
K Lunch 1100-1259
MONDAY
Normal Price RM22.80++
Member 10% Discount
Student 20% Discount

TUESDAY
Normal Price RM22.80++
Member 10% Discount
Student 20% Discount

WEDNESDAY
Normal Price RM22.80++
Member 10% Discount
Student 20% Discount

THURSDAY
Normal Price RM22.80++
Member 10% Discount
Student 20% Discount

FRIDAY
Normal Price RM22.80++
Member 10% Discount
Student 20% Discount

SATURDAY
Normal Price RM22.80++
Member 10% Discount
Student 20% Discount

SUNDAY
Normal Price RM34.00++
Member 10% Discount
Student OfferRM28.00

MON-SAT
Free Flow Drinks + 1 Lunch Set
SUN
Free Flow Drinks + Brunch Buffet 11:00AM-1:00PM
More info&Reservation please call or whatsapp
03-2148 2600
018-972 5288

Happy Hour 1300-1759
MONDAY
Normal Price RM21.00++
Student Price RM16.00++

TUESDAY
Normal Price RM21.00++
Student Price RM16.00++

WEDNESDAY
Normal Price RM21.00++
Student Price RM16.00++

THURSDAY
Normal Price RM21.00++
Student Price RM16.00++

FRIDAY
Normal Price RM21.00++
Student Price RM16.00++

SATURDAY
Normal Price RM25.00++
Student Price RM20.00++

SUNDAY
Normal Price RM25.00++
Student Price RM20.00++

MON-SUN
Free Flow Drinks

More info&Reservation please call or whatsapp
03-2148 2600
018-972 5288

Normal Hour 1800-2259
MONDAY
Normal Price RM90.00++
Member Price RM70.00++
Gents Offer 50%

TUESDAY
Normal Price RM90.00++
2nd PaxRM1.00++

WEDNESDAY
Normal Price RM90.00++
Member Price RM70.00++
Ladies Offer 50%

THURSDAY
Normal Price RM88.00++
Member PriceRM78.00++

FRIDAY
Normal Price RM90.00++
Member Price RM80.00++

SATURDAY
Normal Price RM90.00++
Member Price RM80.00++

SUNDAY
Normal Price RM58.00++


FRI-SAT
Inclusive Free Flow Drinks + Dinner Buffet Time 6:30PM-10:00PM
SUN-THU
Inclusive Free Flow Drinks + Dinner Buffet Time 6:30PM-9:30PM
More info&Reservation please call or whatsapp
03-2148 2600
018-972 5288

Midnight 2300-till late
| | |
| --- | --- |
| MONDAY | Normal Price RM28.00++ |
| TUESDAY | Normal Price RM28.00++ |
| WEDNESDAY | Normal Price RM28.00++ |
| THURSDAY | Normal Price RM28.00++ |
| FRIDAY | Normal Price RM38.00++ |
| SATURDAY | Normal Price RM38.00++ |
| SUNDAY | Normal Price RM28.00++ |
MON-SUN
Free Flow Drinks
More info&Reservation please call or whatsapp
03-2148 2600
018-972 5288
Rates stated not applicable for Eve of Public Holidays & Public Holidays. Please call the respective outlet for more information.
All prices are subject to 10% Service Charge & 6% SST.
All discount promotion are subjected per head charge only.
Neway reserves the right to change the price without prior notice. Terms & Conditions apply.
Address
Level 4 & 5 Fahrenheit 88. 179,
Jalan Bukit Bintang,
55100 Kuala Lumpur.
---
Make a Reservation
Message us your contact information & our customer services will call you back shortly.