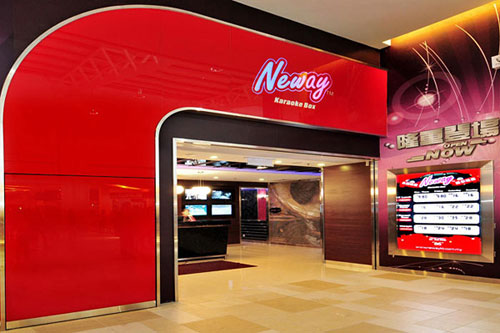 ---
K Lunch 1100-1259
MONDAY
Normal Price RM15.90++
Member 10% Discount

TUESDAY
Normal Price RM15.90++
Member 10% Discount

WEDNESDAY
Normal Price RM15.90++
Member 10% Discount

THURSDAY
Normal Price RM15.90++
Member 10% Discount

FRIDAY
Normal Price RM15.90++
Member 10% Discount

SATURDAY
Normal Price RM19.90++
Member 10% Discount

SUNDAY
Normal Price RM19.90++
Member 10% Discount

MON-SUN
Free Flow Drinks + 1 Lunch Set
Happy Hour 1300-1759
MONDAY
Normal Price RM22.00++
Member 10% Discount
Student Price RM15.00++

TUESDAY
Normal Price RM22.00++
Member 10% Discount
Student Price RM15.00++

WEDNESDAY
Normal Price RM22.00++
Member 10% Discount
Student Price RM15.00++

THURSDAY
Normal Price RM22.00++
Member 10% Discount
Student Price RM15.00++

FRIDAY
Normal Price RM22.00++
Member 10% Discount
Student Price RM15.00++

SATURDAY
Normal Price RM25.00++
Member 10% Discount
Student Price RM18.00++

SUNDAY
Normal Price RM25.00++
Member 10% Discount
Student Price RM18.00++

MON-SUN
Inclusive Free Flow Drinks
Normal Hour 1800-2359
MONDAY
Normal Price RM28.00++
Ladies Offer RM20.00++
Member 10% Discount

TUESDAY
Normal Price RM28.00++
Ladies Offer RM20.00++
Member 10% Discount

WEDNESDAY
Normal Price RM28.00++
Ladies Offer RM20.00++
Member 10% Discount

THURSDAY
Normal Price RM28.00++
Ladies Offer RM20.00++
Member 10% Discount

FRIDAY
Normal Price RM36.00++
Ladies Offer RM28.00++
Member 10% Discount

SATURDAY
Normal Price RM36.00++
Ladies Offer RM28.00++
Member 10% Discount

SUNDAY
Normal Price RM28.00++
Ladies Offer RM20.00++
Member 10% Discount

SUN-THU
Inclusive Free Flow Drinks &1 Dinner Set
After 21:00 RM18.00++
Free Flow Drinks
FRI-SAT
Inclusive Free Flow Drinks & 1 Dinner Set
After 21:00 RM26.00++
Free Flow Drinks
Rates stated not applicable for Eve of Public Holidays & Public Holidays. Please call the respective outlet for more information.
All prices are subject to 10% Service Charge & 6% SST.
All discount promotion are subjected per head charge only.
Neway reserves the right to change the price without prior notice. Terms & Conditions apply.
Address
3F-28, 27 & 26, Queensbay Mall,
100 Persiaran Bayan Baru,
11900 Bayan Lepas, Pulau Pinang.
---
Make a Reservation
Message us your contact information & our customer services will call you back shortly.